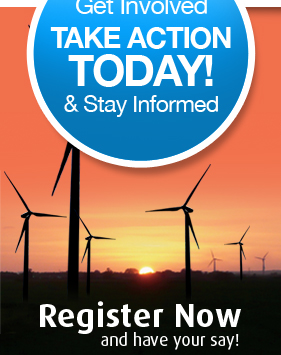 Once registered as a member you
will become part of our confidential exchange forum, you can then keep
up to date with the very latest progress.
Register on our Forum today!


Find out how close each
individual windfarm sites are
situated to your property.
View the full list of planned sites
Click Here

Click Here
to view the very latest details and status of all of the developments, so you can see how this is affecting you and your homes!